Clubhouse Development Project - Background to the project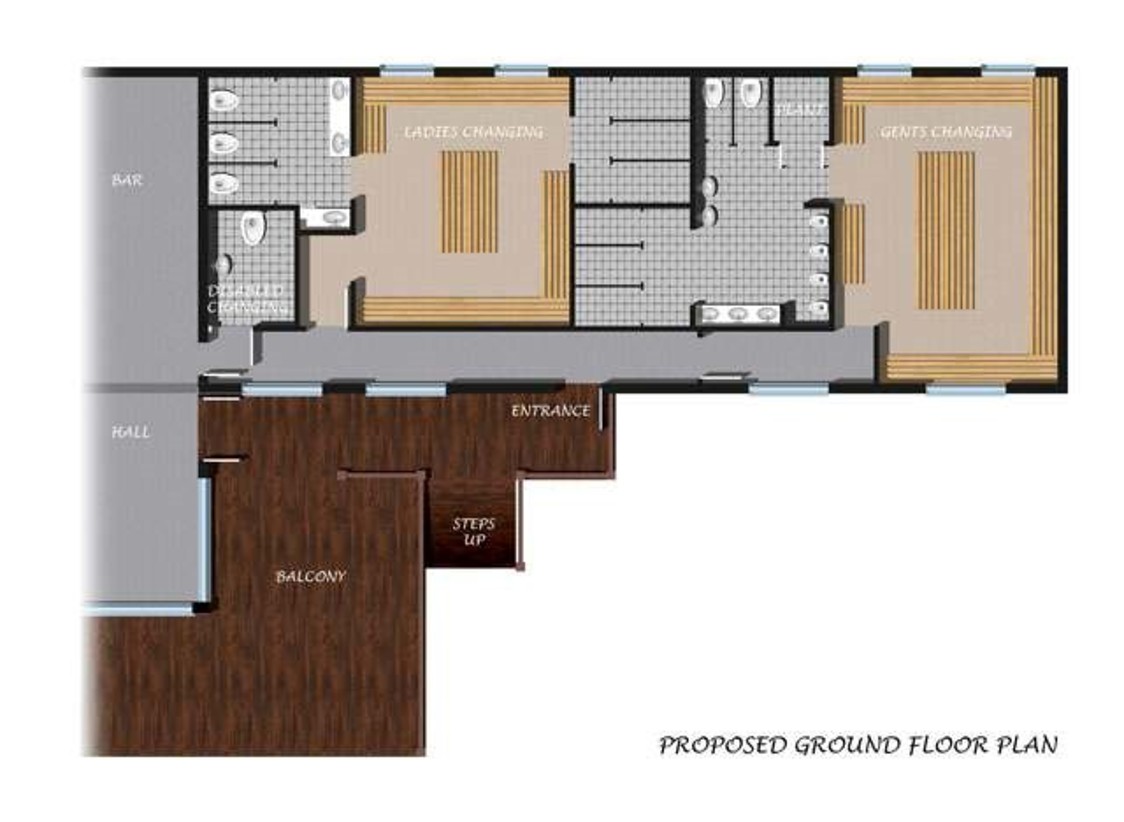 Project Background:
Our current clubhouse is based around a wooden pavilion that was purchased from Northampton technical colllege in the 1950's - having already had 40 years use before we purchased it!
Numerous extensions and improvements have been made over the intervening years with the last major works being undertaken in the early 90's to improve the changing facilities
The clubhouse needs substantial renovations and improvements to better support existing members and visitors - and encourage new membership.
It has been 18 months in the planning and following the approval of grants from South Northamptonshire District Council and Daventry District Council, ontop of the Sport England grant we were awarded, we are delighted to let you know that we now in a position to move forward with the project.
Work is scheduled to start in January 2016 to:

Expand the existing clubhouse in size by 20%, extending to the side of the existing gents changing room
Relocate the changing rooms to the extension and completely remodel them expanding them by 50%
Create a new, dedicated, training room within the clubhouse (where the current Ladies changing rooms are)
Realistically the build could take up to 5 months, which will affect the beginning of the season. Work will take place Monday – Friday, during this time but we will all need to be aware that part of the BSC will be a cordoned off building site and have to work around it. There will be a time when the male changing rooms will be out of bounds so temporary changing will be in the training cabin and other times when there will be no hot water. We hope to keep this to a minimum and we will keep you updated as the project proceeds.
We do have some remaining elements of the project including refurbishment of the main clubroom we would like to fund so should you or your company be able to financially support these parts of the project we would still be very pleased to hear from you. efurbish the main clubroom, bar and general seating areas - So far, the club has replaced the windows and repaired the flat roof
We would like to publicly recognise the fantastic work that the clubhouse development team have put in getting the project this far - but next time you see them, why not tell them yourself....
The Clubhouse Project Team are:

Andrew Rimmer, Peter Bones, Ian Levin, Julian Lloyd, Tim Matthews, Justin O'Toole, Graeme Castle, Robert Ward

Last updated 08:21 on 18 September 2017