Merlin Rocket Open Meeting Sunday 10th April - Review
Published 12:43 on 11 Apr 2016
26 Merlin Rockets racing hard is a sight to see anywhere - but especially so at Banbury Sailing club where we tested the visiting sailors skills with moderately strong, but shifty winds from the East.
They rose to the challenge and delivered some close racing around the courses possible with this wind direction.
A full set of photos can be seen in the gallery
Thanks to all who took part or who volunteered on the day to ensure the spectacle for all.

1st Chris Gould / Chris Kilsby 3778
2nd Simon Potts / Ally Martin 3777
3rd David Winder / Pippa Taylor 3735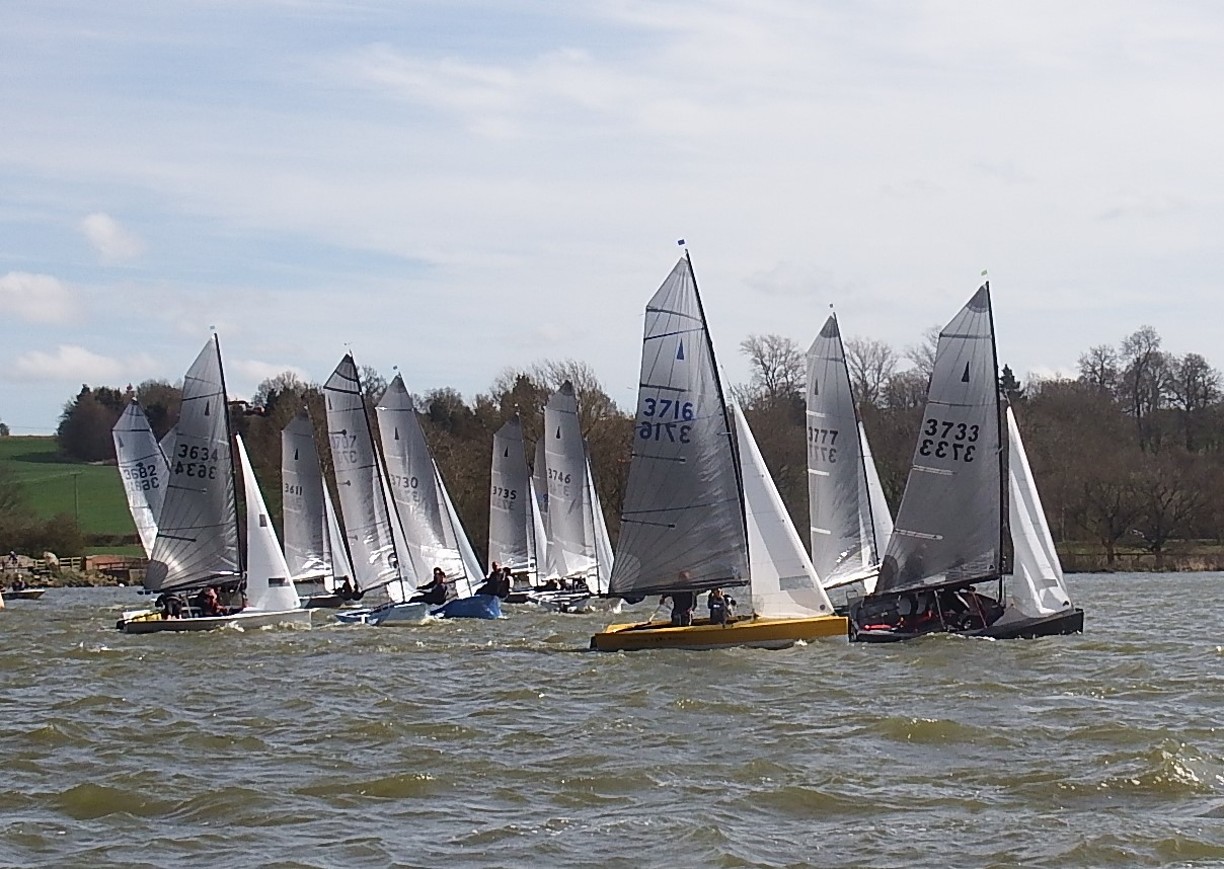 Last updated 16:59 on 6 April 2020